Elections
Coverage
I've been assisting and often leading KPCC's online election coverage for the past 4 years. That usually entails putting together our voter guide, poll place locator and and other digital apps and companion sites. It has also meant overseeing much of our election night online coverage, including our visual reporters and election night blogs, as well as some data entry and updates for local races.
Roles

Project Management, Reporting, Editing

Years

2009-2015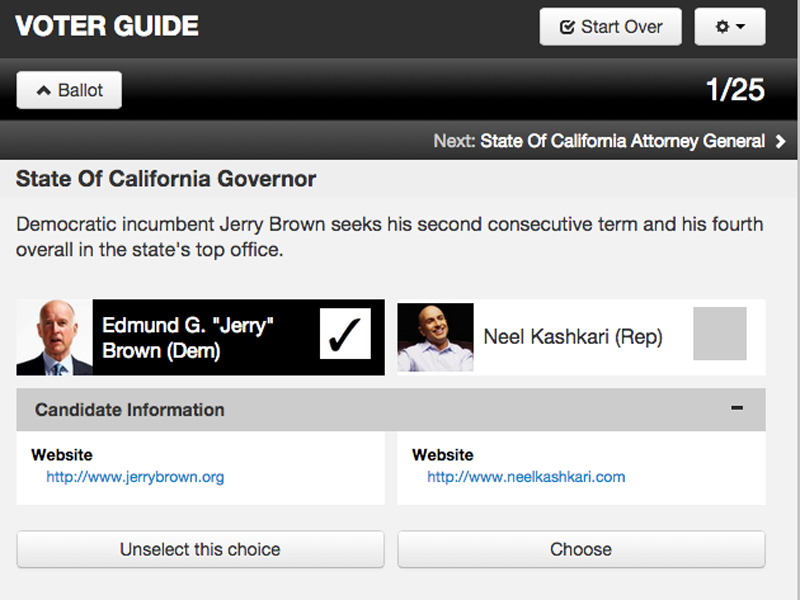 MyBallot Guide
Our voters guide is different than the printed guides or online rundown of races you would receive from the State or County Board of Elections. Users have the option of entering their address or geolocating based on their current address to see all the races on their ballot. Drawing on information provided by state, county and local election boards, pulled in data for all the relevant races and measures in our five-county listening area. And using a tool developed by EthePeople, we also reached out to all candidates, asking each questions tailored to their race. The result is an guide tailored to your ballot, with answers from nearly every candidate, from senator down to community college board member.